2014 PCT Photo Contest starts today
Do you have photographs that would look great on the cover of the PCT Communicator, in our annual calendar or in our trail protection materials? Volunteering your creative work lets you give back to the trail that you love.
Put your photos to use and help the trail. Please enter our 2014 contest. Submission deadline is February 24, 2014. Check out our photo gallery to see some of the past winners.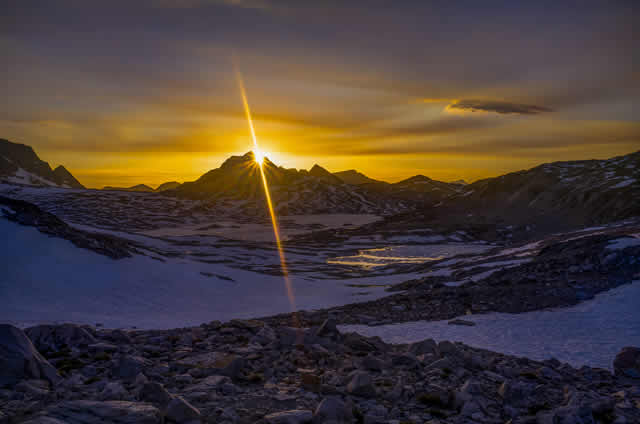 I witnessed this spectacular sunset from the front steps of the Muir Hut in late May. Lake McDermand and Wanda Lake are visible in the background. – Vit Hradecky
Contest Categories
Cover – A photo suitable for the cover of the PCT Communicator magazine.
Trail Majesty – A photo that captures the beauty of the PCT.
Human Spirit – A photo along the PCT that shows hikers or riders.
Equestrian – Any photo along the PCT that shows horses/stock and/or their riders in their PCT environment.
Trail Work – Photos of PCTA or other trail maintenance volunteers along the PCT.
Flora and Fauna – Photos of plants and animals along the PCT.
Read the guidelines and submit your photos here!
Click here to read the full post