1%FTP at Toronto Sustainability Speaker Series: Sold Out But Available via Free Webcast
Thought Leaders to discuss how to create a better form of Capitalism: Capitalism 2.0
In order to change the business model leaders must break free from the pack and take a stand.  They must find partners who share their vision.  They must showcase the benefits of a more sustainable approach to business.  They must chart the pathway to Capitalism 2.0.

DATE: Wednesday, Dec. 5, 2012 
TIME: 4:30-6:30 EST (snacks and networking from 6:30-7:30)
LOCATION: Bennett Jones, 1st Canadian Pl., 100 King St. W. (King/Bay), 34th Floor, Toronto
LIVE WEBCAST & TWITTER CHAT #tssschat from 5:00 – 6:30 EST
Click here to register for the free webcast.
Distinguished Guests: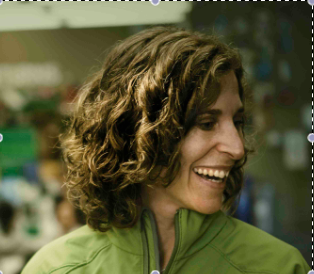 Esther Speck,
Director of Sustainability and Community
Mountain Equipment Co-op


Terry Kellogg
Chief Executive Officer
1% For The Planet
During the discussion you will learn:
How despite its "medium size" a company like MEC can be a catalyst for driving so much positive change
What metrics must be embedded into the capitalist model to ensure that change goes beyond words
How being part of the 1% network (1400 companies in 45 countries) leverages a company's ability to drive change
What changes are necessary to fix our broken form of Capitalism
Agenda:
4:30 – 5:00 pm: Registration, snacks and networking
5:00 – 5:10 pm: Introductions and special announcements
5:10 – 5:45 pm: Co-Presentations from Esther Speck and Terry Kellogg
5:45 – 6:05 pm: Breakout session*
6:05 – 6:15 pm: Groups report back to main audience – "idea harvesting"
6:15 – 6:30 pm: General Q and A
6:30 – 7:30 pm: Networking and snacks
* Group breakout session to discuss: Capitalism 1.0 is broken – What specific changes are necessary to develop a better system – Capitalism 2.0?